This is for HOME use only, DO NOT install anything on your Los Rios owned computer without talking to your local IT dept first.
Log in to the Los Rios Office 365 Portal, scroll down and follow instructions based on your current operating system. The username/password will be the same that you use when checking your email.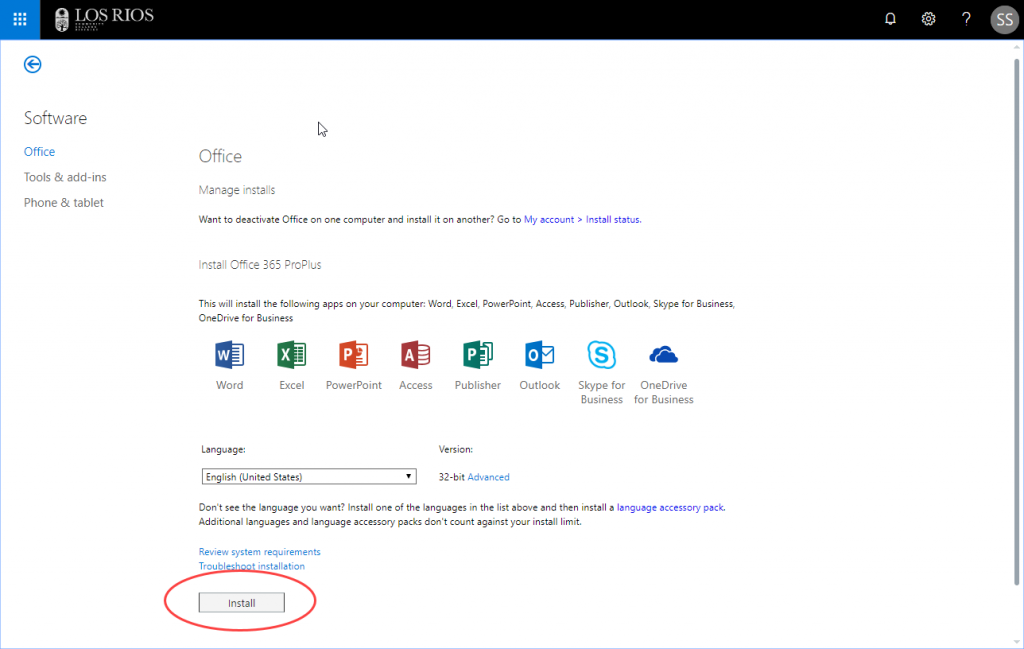 If you are unable to find the answers you are looking for please submit an Exchange Online Support Form.